January 2017:
January 7, 2017 Mei Drucker creates Mount Shasta Snow Buddha.
Over 3000 people from all over the world viewed her video of this
creation.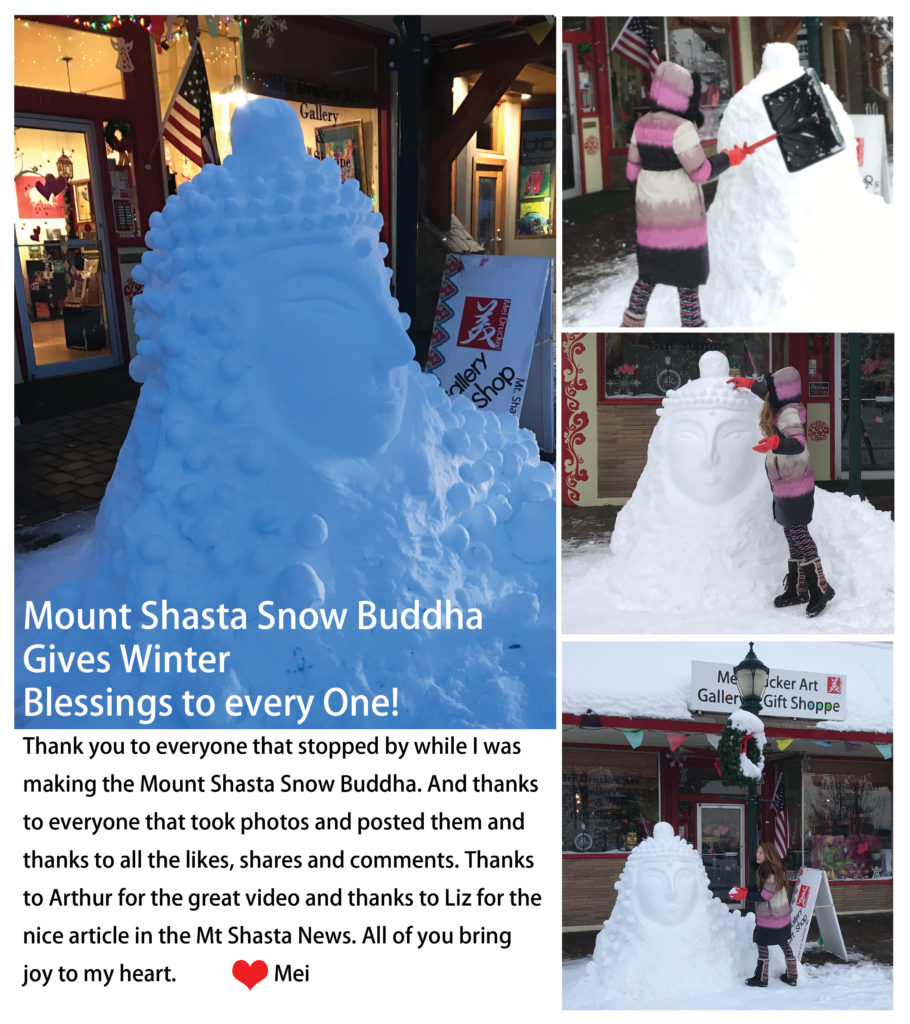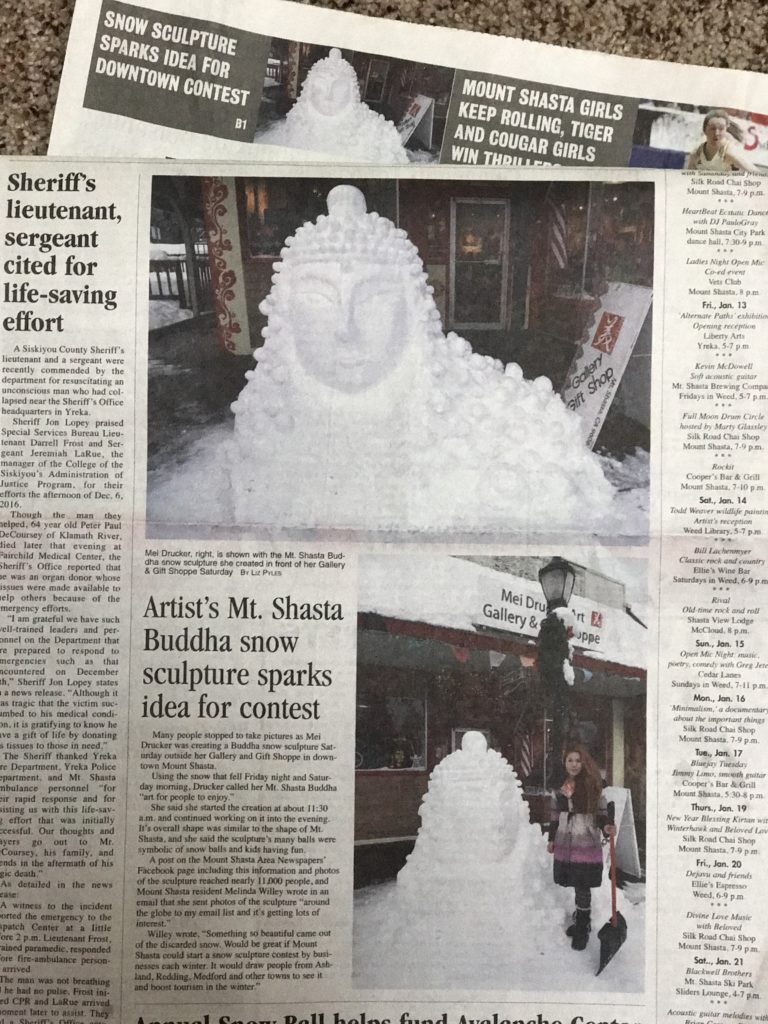 Artist creates Mt.Shasta Buddha snow sculpture
September 2016:
Chinese Moon Festival 2016 was a great success.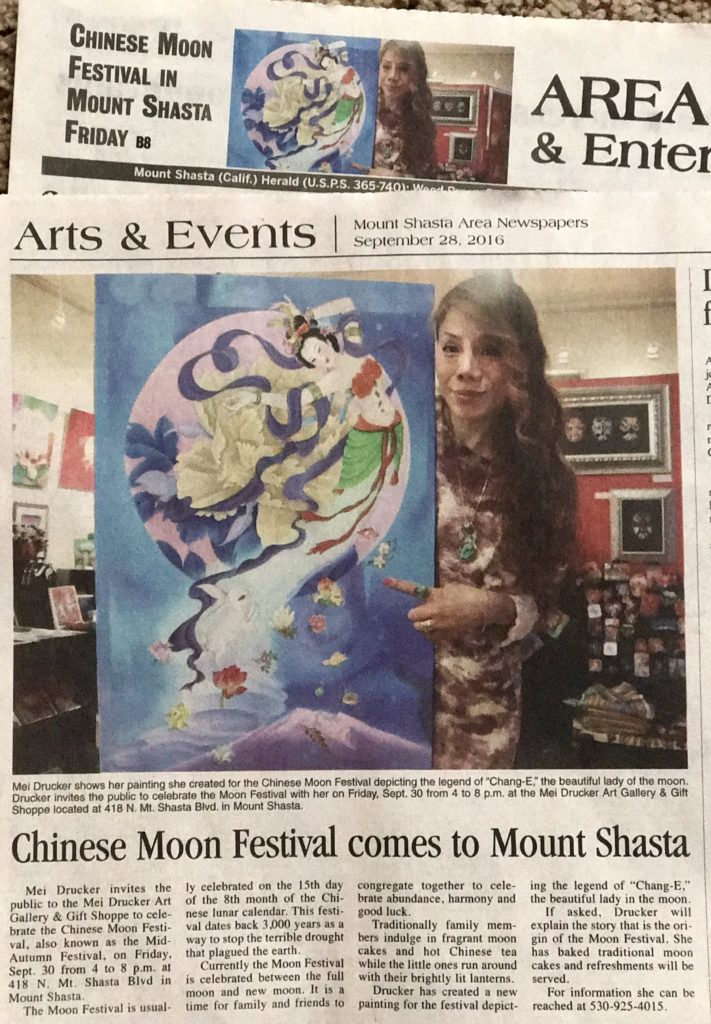 Chinese Moon Festival comes to Mount Shasta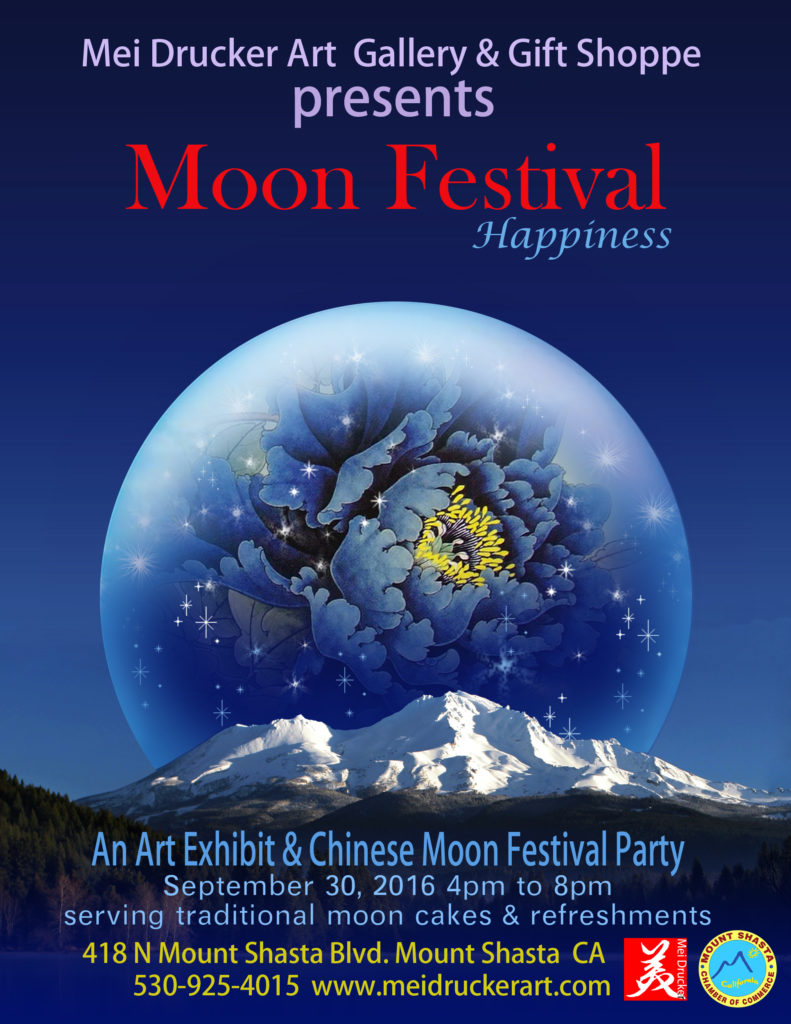 February 2016:
Chinese New Year Party 2016 was a great success.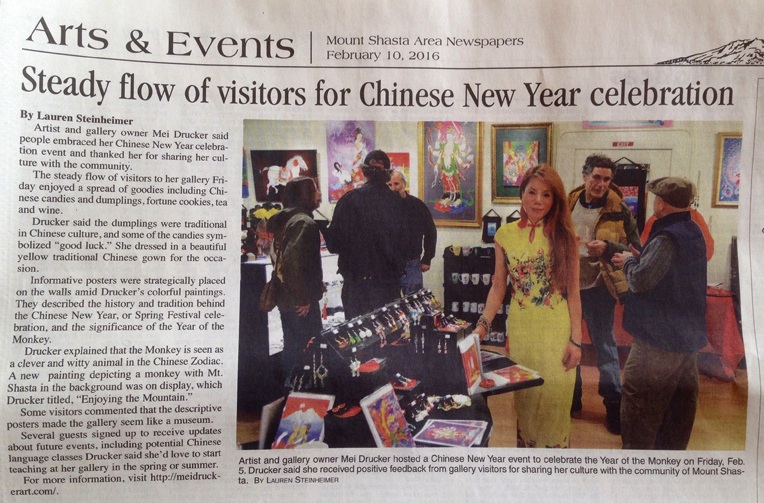 Steady Flow of visitors for Chinese New Year celebration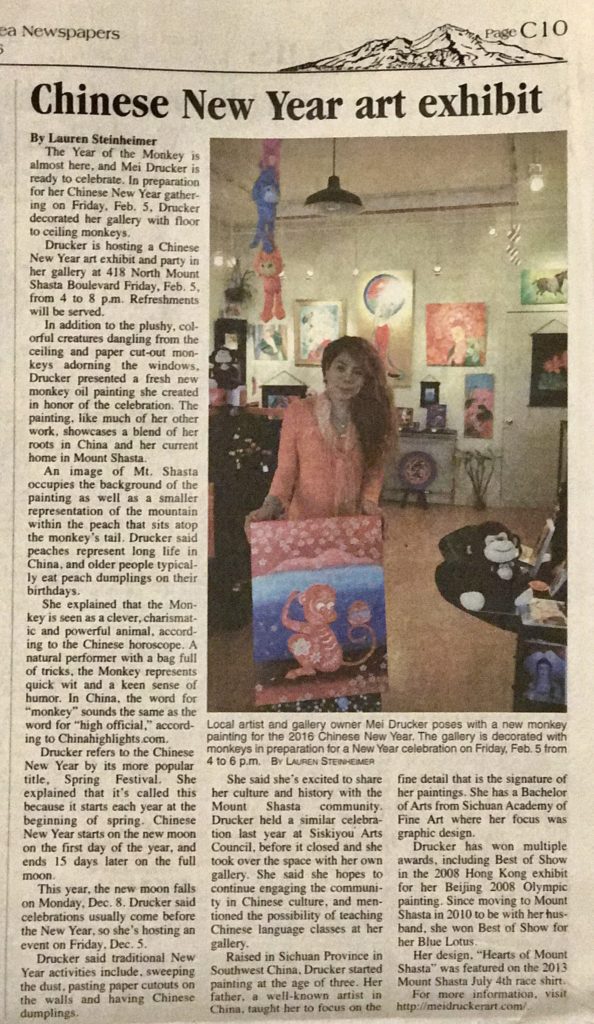 Chinese New Year art exhibit opens Feb. 5 in Mount Shasta
Chinese New Year 2016 Year of the Monkey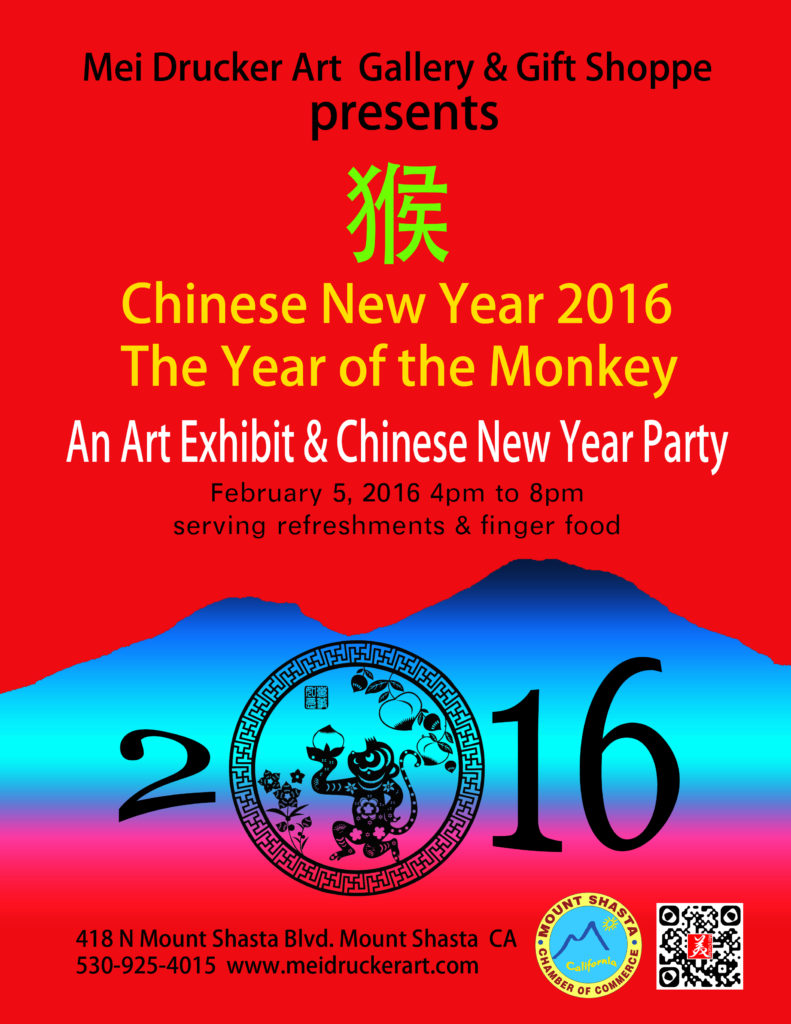 July 2015:
Present a talk at "Best of Mount Shasta" at 9am on Saturday,  July 25th 2015, at Mount Shasta City park.  Mei Drucker Presenter the "Best of Mt.Shasta 2015"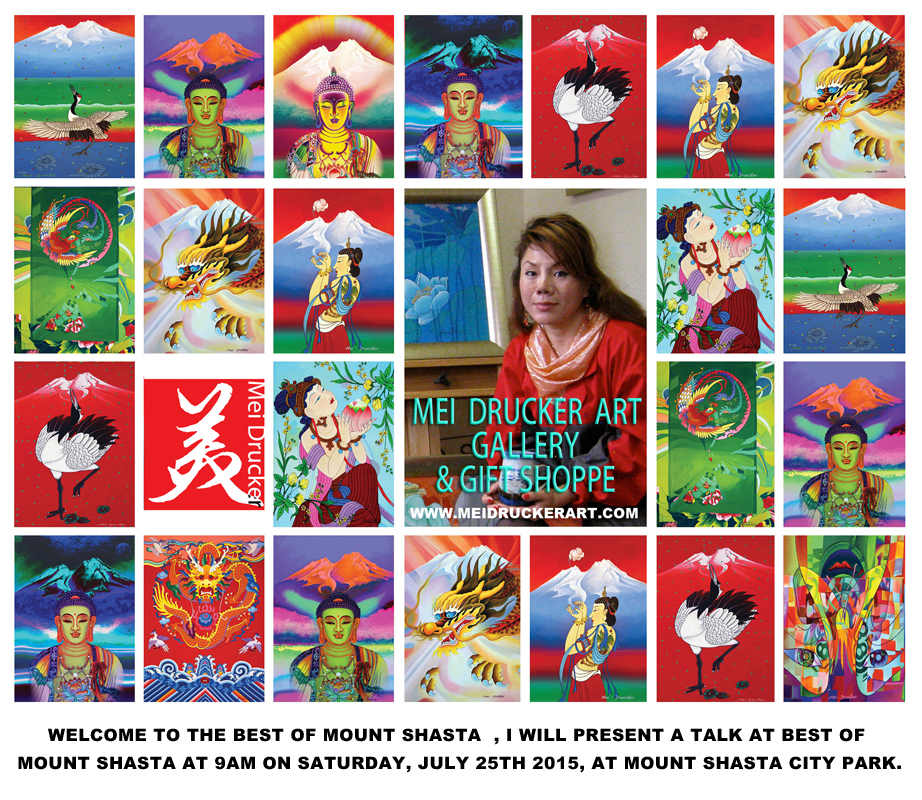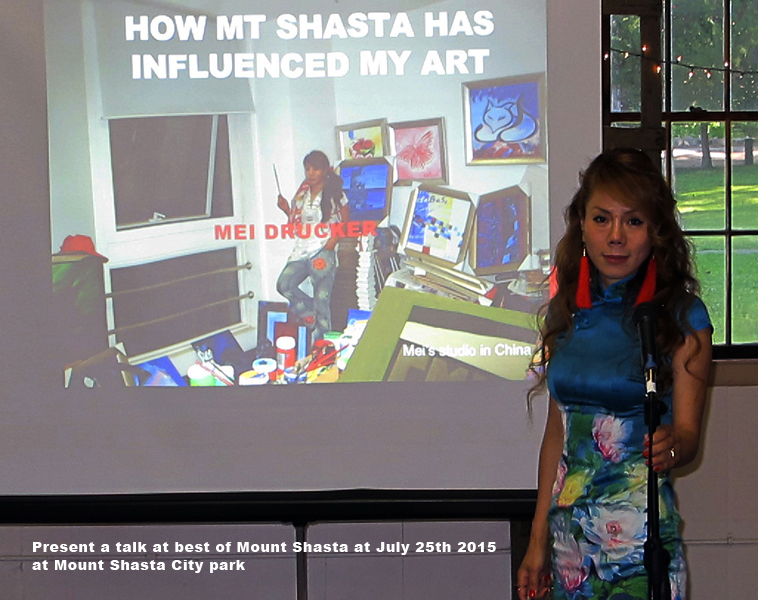 March  2015:
Mei Drucker Art Gallery & Gift Shoppe its Grand Opening for March 28 2015 at Mount Shasta Downtown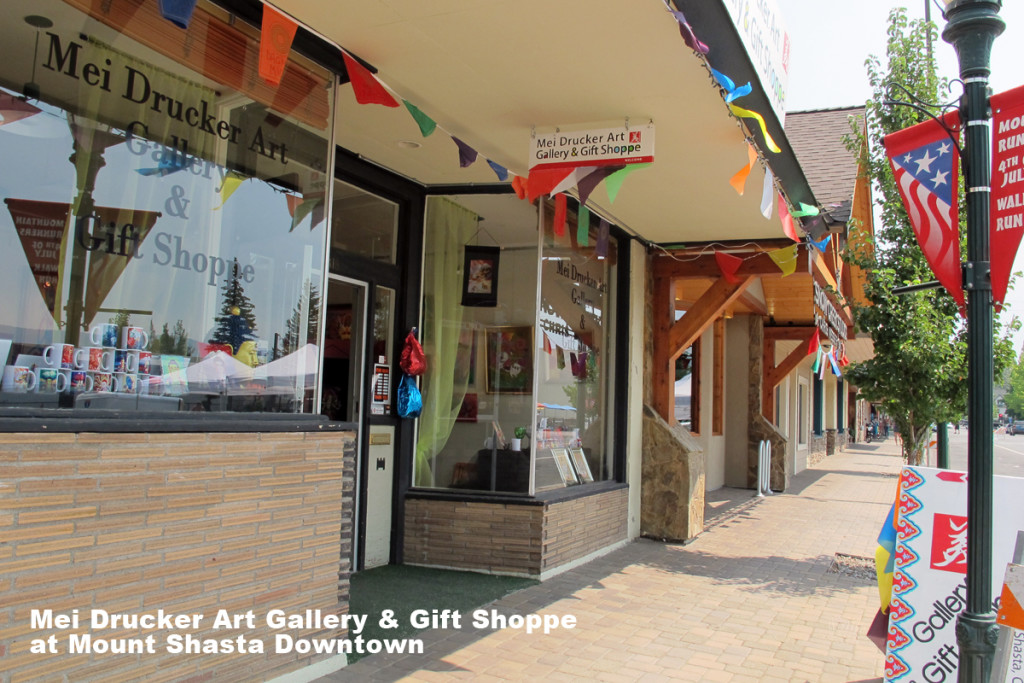 February 2015:
Chinese New Year 2015 Year of the Sheep Featuring Paintings By Mei Drucker
February 20 ,2015~March 13,2015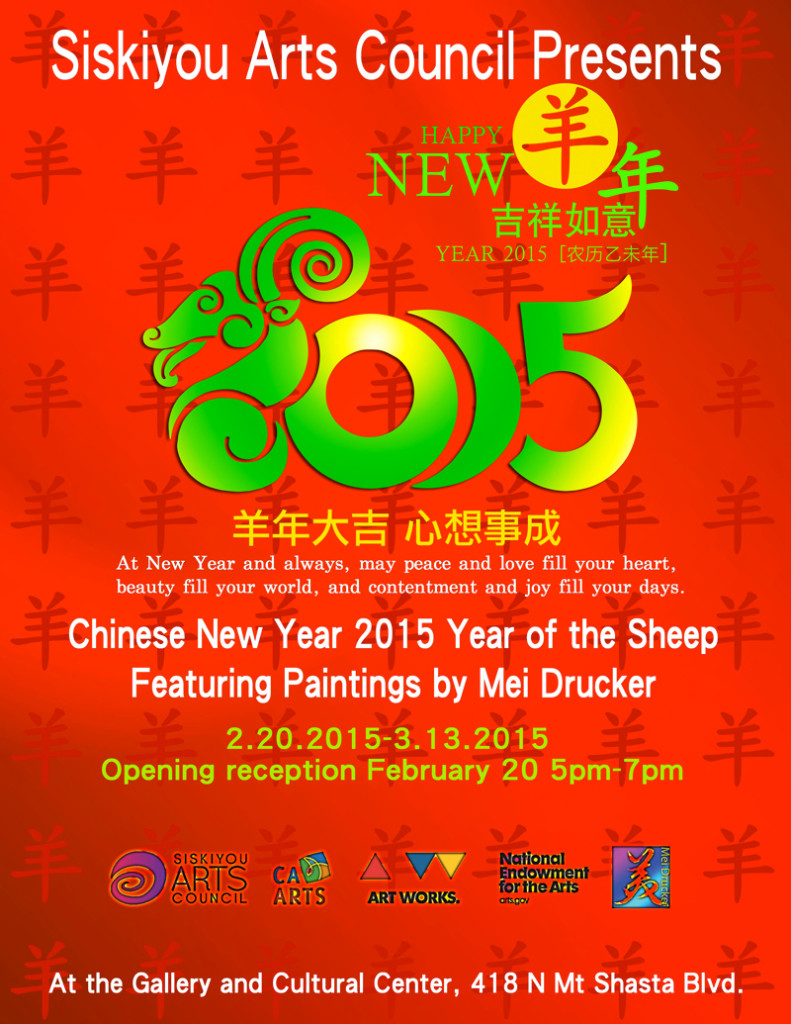 July 2013:
Mt Shasta July 4th 2013 Run/Walk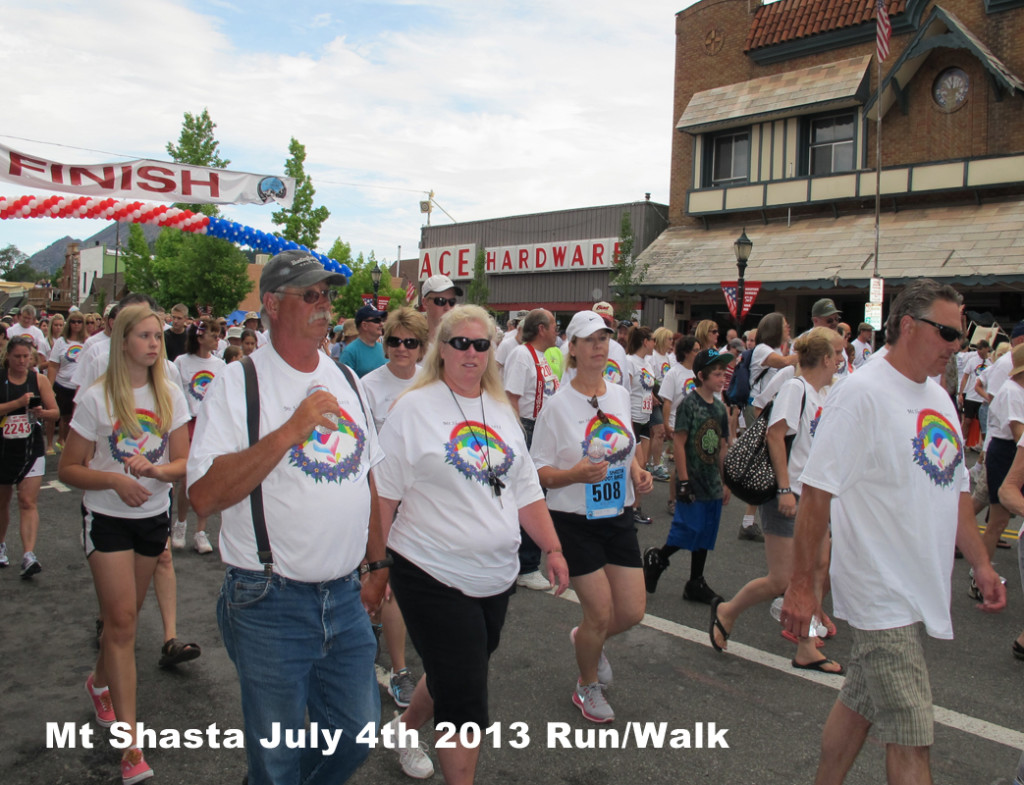 May 2013: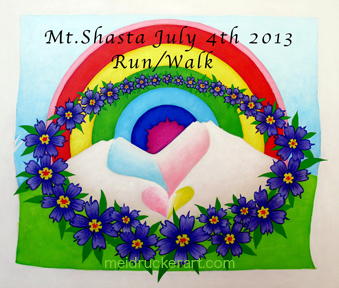 "Her 'Hearts of Mt. Shasta' design won t-shirt vote"
Read the full article at the Mt. Shasta Herald online.
Or click to view a pdf of the newspaper page.